The FlyOnE Skycademy flight training process is revolutionising flight training in Australia.
Partnering with established and experienced flight training schools* to blend traditional flight training with additional VR training and learning tools, you can achieve your RA-AUS certification for solo recreational flight in as little as 12 weeks in our all-electric, zero-emissions Pipistrel Alpha Electro flight trainer aircraft for as low as AUD$10,000*. For full details on the process and steps, please scroll down.
To book your next flight training session or private hire session, please select from the booking tool below.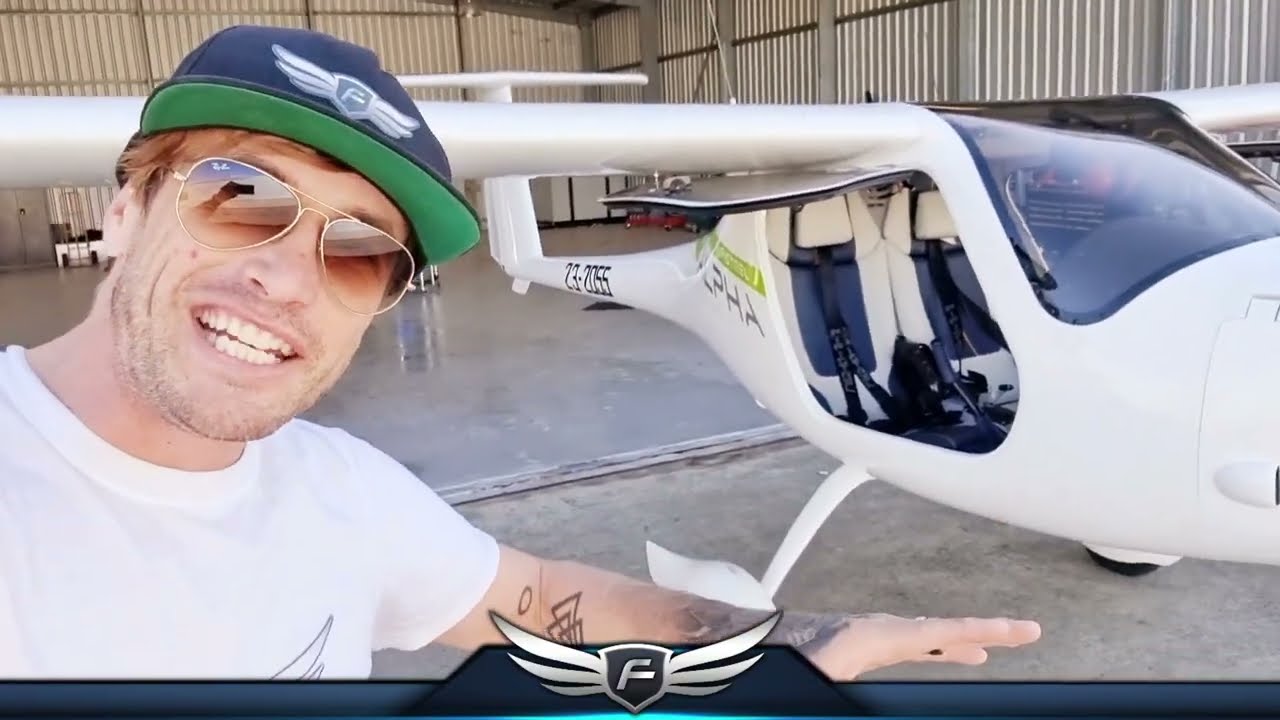 What license do I need to fly an electric aircraft?

LEARN TO FLY IN A ZERO-EMISSIONS PIPISTREL ALPHA ELECTRO ELECTRIC AIRCRAFT!
We are working hard to offer the
most attractive flight school in the country
, not only have we lowered the barrier to entry by keeping the cost more efficient than it ever has been before, but our
RA-AUS certified pilots
emerge from the school with two extra endorsements that aren't typical of other schools, a
Controlled aerodrome radio endorsement
and an
Electric aircraft endorsement
!
You can then add on a further RPL conversion, a
navigation endorsement
and
controlled airspace endorsement
which will let you fly a single engine aircraft of up to 1500kg MTOW with multiple passengers anywhere in Australia if you have a Class 1 or 2 medical certificate!
The first step, the RA-AUS certificate
, which gives you solo flight capabilities (or passenger endorsement if you have a Class 1 or 2 medical certificate) with a MTOW of 600kg and a range of 25NM from your point of departure, costs around AUD$10K, (20-25 hours training for most people) and can be completed between 2-50 weeks. The school operates 7 days a week so we can fit in lessons and flights for you anytime to suit your schedule (and sometimes the weather).
This will suit most of the light sport electric aircraft we will have available for pay-per-use for our Alumni and Alumna on the
Lilypad elevate network
.. a network of pay-per-use aircraft and charge nodes at air fields and metro vertiports that are less than 25NM apart, including the currently 'Available-for-hire'
Pipistrel Alpha Electro
2 seater light sport aircraft.
Recreational Pilot Certificate (RPC)
A Recreational Pilot Certificate is issued by RA-Aus and allows you to fly two seat aircraft during daylight hours only and up to a Maximum Take Off Weight of 600kg. This is completed in a RA-Aus registered aircraft such as our Pipistrel Alpha Electro trainer and is much cheaper than completing a 'RPL' (below), but can be converted to an RPL after completion.
The FlyOnE Skycademy™ will fast-track you through the below process with experienced flight instructors that have thousands of hours of instruction history.
An astute and dedicated student can safely achieve their RA-Aus certificate for solo flight capability in as little as 8 weeks for an estimated cost of between AUD$10,000 and AUD$12,000 (varies depending on the number of training hours required to develop competency in all areas*).
All hours accumulated achiving an RPC count towards an RPL, PPL and CPL.
Recreational Pilot Licence (RPL)
A Recreational Pilot Licence is issued by CASA and allows you to fly aircraft in daylight hours only up to Maximum Take Off Weight of 1500kg. An RPL is typically completed in a GA registered aircraft which can be $100-$150 per hour more to fly than our Alpha trainer.
After completing an RPC, you can convert to an RPL with our certified training partner in Jandakot, Cloud Dancer Aviation, Allowing you to continue furthering your career qualifications to a PPL or CPL.

Completing your RPC with the Skycademy 5, 10 or 20 blocks includes the following..
FlyOnE Welcome pack including Aviation headset, hat, log book, text book and CASA complete VFR guide book.
Approx. 5 hours aircraft fundamentals (briefing and in-flight training)
Approx. 10 hours Circuit training and training area lessons and briefings
Approx. 5 hours Solo flight under training conditions
Unlimited access to the Flight simulator for skills reinforcement We recommend purchasing a

SKYCADEMY10

block to start, which will take you through the primary theory and skills development components to be able to start completing circuit training which hones your skills for landing and aircraft control, getting you to the point of being capable* of solo flight! To really take it to the next level, purchase a

SKYCADEMY20

(or second SKYCADEMY10) to complete your remaining dual and solo hours required to reach your RA-Aus pilot certificate to be licensed for solo independent flight in uncontrolled air space. Each SKYCADEMY pack includes a FREE BONUS

E-viation Pilots accessories package.

The following endorsements can be added to an RA-AUS Certificate:
Controlled aerodrome endorsement (RPCT)

Controlled airspace endorsement (RPCA)

Flight radio endorsement (RPFR - requires an aviation English language proficiency assessment)

Recreational navigation endorsement (RPNA - requires an estimated time of 10 hours cross country training at an estimated cost of AUD$6000-8000 (depending on the amount of flight time required to achieve competency.

Conversion to CASA certified Recreational pilots licence (RPL) - Estimated cost AUD$400

ENROL NOW

Step 1. Enrol with FlyOnE Skycademy™ and purchase a SKYCADEMY INITIAL 6 or SKYCADEMY 20 package

( SKYCADEMTY20 includes bonus E-viation accessories pack) Step 2. Register with the Civil Aviation Authority

here

To complete an RA-AUS certificate you will need to complete a relevant CLASS 2 medical examination. Step 3. Complete the online component of the examination

here

(Cost AUD$65) Step 4. Book your medical examination with our recommended DAME accredited physician (Cost approx. AUD$250) Dr C B Jander (Female)

Travel Medicine Centre Perth & Mill Street Medical Practice

Ground Floor 200 St George's Tce

PERTH Western Australia 6000

Australia

Ph: 08 9322 4788

Email: reception@travelmed.com.au

3. EXPERIMENTAL AIRCRAFT

Self-built experimental aircraft can be built from scratch, based on original or established designs, or from a kit. If a kit is used, the builder must have completed the majority of the build for it to be considered an amateur-built aircraft. Experimental and amateur-built aircraft include any aircraft that is fabricated and assembled by anyone for their own education and/or recreation. Our

Macchina Volantis FC 4/5

model fits under this classification as it will be (51% or more) assembled by the owner/operator of the aircraft under supervision from the mV engineers in an Australian manufacturing facility. To gain the required level of competency to fly this aircraft safely, we recommend a minimum RPL level of experience before flying the

Macchina Volantis FC 4/5.

Self-built experimental aircraft can be registered with CASA as VH registered aircraft. If they meet certain performance, weight and design specifications such as with the

mV FC4/5

, they can be registered with a self-administering organisation. FlyOnE is developing a premium immersion experience to provide support for aircraft owner/builders through training, test flights and airworthiness administration and approval processes. By including the owner/operator in the production process, we can not only get you in the air safely and legally long before legislation catches up with our technology, but it will also give the owner/operator a better understanding of the fundamental systems and operating components of the aircraft For further information, please visit

https://www.casa.gov.au/aircraft/sport-aviation/amateur-built-and-experimental-aircraft
Skycademy blocks & modules
Choose from the below Skycademy blocks and modules to begin or advance your pilot training.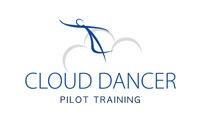 The FlyOne Skycademy™ is operated in partnership with Cloud Dancer Pilot Training
The recreational Pilot Certificate is taught in accordance with the recreational aviation training syllabus set by Recreational Aviation Australia Incorporated (RA-Aus). Any aspects of operation in controlled airspace is taught in accordance with the CASA Day (VFR) Syllabus.
Working with only the safest E-VTOL and fixed-wing aircraft designs available, FlyOnE seeks to source the most practical designs at achievable price points to fast track the E-VTOL revolution for personal transport, emergency services, human resource logistics, agriculture applications, defence and more.
Our electric aircraft fleet is among the best in the industry, including first-class and business-class models for personal use, customisable to your needs or tastes. For services, government or industry, we can tailor designs to suit your specific application requirements.